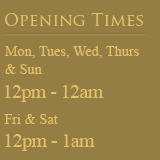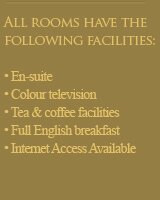 The Buck Hotel is...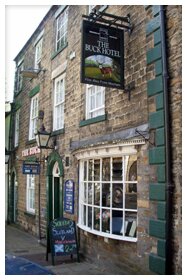 ...located in the heart of Richmond, ideally situated for exploring the beautiful scenery and features what the beautiful town has to offer. Built in a beautiful 16th century Victorian house, the Inn offers a comfortable stay with light airy rooms that create the traditional atmosphere of Richmond. We are also one of the few public houses in Richmond that has a beer garden that is not only large in size, but also has stunning views of the countryside and the Richmond castle. The hotel provides food and drink - all of which are available to view in our menus.
Our fully licensed public house also offers accommodation for those wishing to stay in this beautiful town. Our en-suite rooms are individually decorated in traditional style with modern comforts. For more information about our accommodation, please
click here
.
There is plenty to see and do. Home of the oldest Georgian theatre in the country, Richmond has a vast cobbled market place and three excellent museums. There is also a wide variety of shops, tea-rooms, galleries and spectacular riverside walks down to the waterfall, known locally as 'The Foss', and to Easby Abbey. All of which, are just a walk away from The Buck Hotel.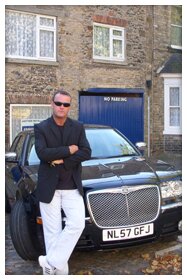 Meet The Owner
Meet the owner and host Gary, a former footballer and Virgin airline crew member.
I would like to thank you for checking out the website and look forward to seeing you, even if you're just having a quick pint, or chilling out in the wonderful beer garden, I hope you enjoy the unique ambience of The Buck especially when watching sporting events.